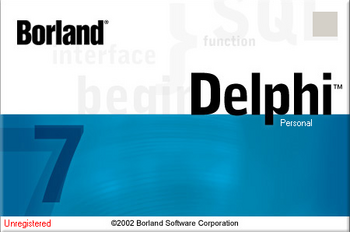 Delphi 7 is a very popular pre-.net Delphi version. It was announced in August 6, 2002.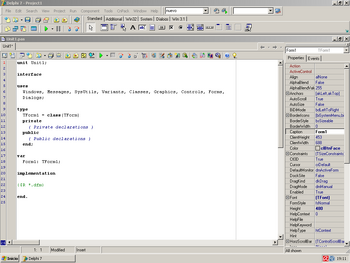 Delphi 7 Architect
Delphi 7 Enterprise
Delphi 7 Professional
Delphi 7 Personal

(There used to be a free download from borland.pl which could be activated at CodeGear. Both links are defunct.)
Books about Delphi 7
Edit
see full article: Delphi Books
Known Issues
Edit
Downloads/Updates
Edit
Ad blocker interference detected!
Wikia is a free-to-use site that makes money from advertising. We have a modified experience for viewers using ad blockers

Wikia is not accessible if you've made further modifications. Remove the custom ad blocker rule(s) and the page will load as expected.